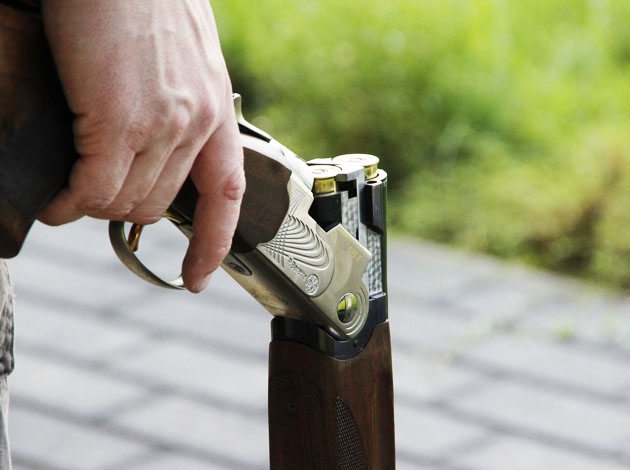 Sight on your target. Check your rifle's instructions to learn how to use its particular sight. Most often, you have a small, notched piece of metal at the end nearest you, and a vertical stick (sometimes within a ring) on the end of the barrel. With this type of sight, you have to line the rifle up so that your target point is in the centre of the notch.
And then bring the barrel up so the stick fills the notch, with the top of the stick level with the top of the notch. On quite a bit of new rifles you will have two red dots on the side nearest you and a green dot on the end of the barrel. Repeat the last steps the same way. Remember: Back sight, front sight, target.
Tilt your head so the eye closest to the gun is looking straight down the top of the barrel. Place this eye where it can see past the rear sight but not to the sides of it (don't put your eye right next to the sight, but make sure you are not looking over the sight). If you are pulling the trigger with your right hand the left side of the butt/stock should be firmly pressed against your right cheek below the cheek bone (this is called a gun mold).
Posted by

Rich@PSC

Posted in

Uncategorised
Jun, 29, 2016
Comments Off

on Place Your Dominant Hand On The Grip