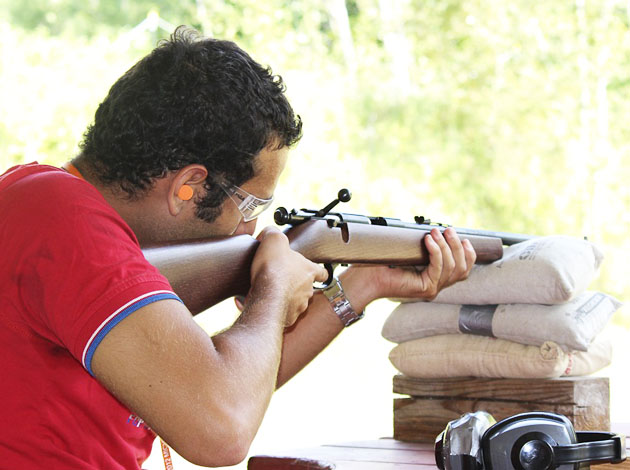 For optimal accuracy, fire only at a certain point in your breathing cycle, e.g.when you have just breathed out. U.S. Marine training tutorials advise that single shots should be taken while holding ones breath for no more than 3 seconds. Check the target. If you determine that your round went right, correct to the left, if it goes left, correct right.
This adjustment is called "windage". If you are shooting high, aim lower, or if you hit low, aim higher. This is known as elevation. These guns are designed to put a bullets in the air in a short time, and if you are in a safe location, and have the ammunition, you may want to try some rapid fire.
Most legal versions of assault rifles in the United States are semi-automatic, so they only fire once each time the trigger is squeezed, but by holding the rifle and rapidly squeezing and releasing the trigger, you may be able to achieve a faster rate of fire.